ART DIRECTION, DESIGN, & ILLUSTRATION
Specialized in creating all things branding, packaging, and illustration.
All projects this studio takes on are driven by passion that is shared by our clients, colleagues, and community. Our past work in web, print, and positioning are all rooted in a meticulous process. Every project is a culmination of carefully considered components resulting in delightful and thoughtful solutions.
Note from our team captain.
I got my start as a freelance designer working with agency clients like Microsoft, Amazon, and Starbucks. Made the hop to immersing and expanding brands directly with in-house teams. I've found that my real passion is working with clients (big and small) directly, as partners. This broad experience necessitated a can do attitude and resulted in a network of developers, creatives, and advertising wizkids. With this network of personally vetted professionals, Shores MFG. was founded. Cutting the waste so we can focus on the important stuff.
❉ Spencer Shores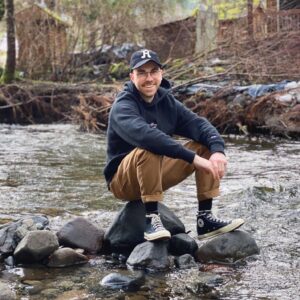 As with all my projects, whatever needs to be done gets done. This has really pushed my always growing skill set. I like it that way and so do my clients. Rather than having my skill set drive a project, the project gets whatever it needs to really shine. Not to mention, those are often the most exciting projects.
Packaging + Print
Web Design + Development
Interiors + Environments
Photo Direction
Campaigns
Brand Guidelines
Advertising
Naming
Social Content
Illustration + Motion Design
Pop Up Book Engineer
Amateur Bike Mechanic